Posts for tag: braces
By Grandpa's Dental
December 14, 2019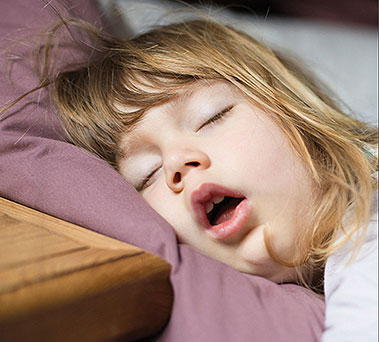 Breathing: You hardly notice it unless you're consciously focused on it—or something's stopping it!
So, take a few seconds and pay attention to your breathing. Then ask yourself this question—are you breathing through your nose, or through your mouth? Unless we're exerting ourselves or have a nasal obstruction, we normally breathe through the nose. This is as nature intended it: The nasal passages act as a filter to remove allergens and other fine particles.
Some people, though, tend to breathe primarily through their mouths even when they're at rest or asleep. And for children, not only do they lose out on the filtering benefit of breathing through the nose, mouth breathing could affect their dental development.
People tend to breathe through their mouths if it's become uncomfortable to breathe through their noses, often because of swollen tonsils or adenoids pressing against the nasal cavity or chronic sinus congestion. Children born with a small band of tissue called a tongue or lip tie can also have difficulty closing the lips or keeping the tongue on the roof of the mouth, both of which encourage mouth breathing.
Chronic mouth breathing can also disrupt children's jaw development. The tongue normally rests against the roof of the mouth while breathing through the nose, which allows it to serve as a mold for the growing upper jaw and teeth to form around. Because the tongue can't be in this position during mouth breathing, it can disrupt normal jaw development and lead to a poor bite.
If you suspect your child chronically breathes through his or her mouth, your dentist may refer you to an ear, nose and throat (ENT) specialist to check for obstructions. In some cases, surgical procedures to remove the tonsils or adenoids may be necessary.
If there already appears to be problems brewing with the bite, your child may need orthodontic treatment. One example would be a palatal expander, a device that fits below the palate to put pressure on the upper jaw to grow outwardly if it appears to be developing too narrowly.
The main focus, though, is to treat or remove whatever may be causing this tendency to breathe through the mouth. Doing so will help improve a child's ongoing dental development.
If you would like more information on treating chronic mouth breathing, please contact us or schedule an appointment for a consultation. You can also learn more about this topic by reading the Dear Doctor magazine article "The Trouble With Mouth Breathing."
By Grandpa's Dental
August 26, 2019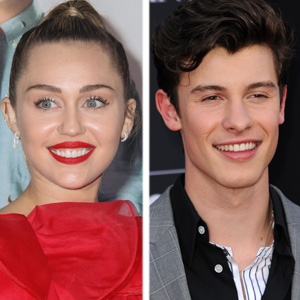 The 2019 Grammy Awards was a star-studded night packed with memorable performances. One standout came from the young Canadian singer Shawn Mendes, who sang a powerful duet of his hit song "In My Blood" with pop diva Miley Cyrus. But that duo's stellar smiles weren't always quite as camera-ready as they looked that night.
"I had braces for four and a half years," Mendes told an interviewer not long ago. "There's lots and lots and lots of photo evidence, I'm sure you can pull up a few." (In fact, finding one is as easy as searching "Sean Mendes braces.")
Wearing braces puts Mendes in good company: It's estimated that over 4 million people in the U.S. alone wear braces in a typical year—and about a quarter of them are adults! (And by the way: When she was a teenager, Miley Cyrus had braces, too!)
Today, there are a number of alternatives to traditional metal braces, such as tooth-colored braces, clear plastic aligners, and invisible lingual braces (the kind Cyrus wore). However, regular metal braces remain the most common choice for orthodontic treatment. They are often the most economical option, and can be used to treat a wide variety of bite problems (which dentists call malocclusions).
Having straighter teeth can boost your self-confidence—along with helping you bite, breathe, chew, and even speak more effectively. Plus, teeth that are in good alignment and have adequate space in between are easier to clean; this can help you keep your mouth free of gum disease and tooth decay for years to come.
Many people think getting braces is something that happens in adolescence—but as long as your mouth is otherwise healthy, there's no upper age limit for orthodontic treatment. In fact, many celebrities—like Lauren Hutton, Tom Cruise and Faith Hill—got braces as adults. But if traditional braces aren't a good fit with your self-image, it's possible that one of the less noticeable options, such as lingual braces or clear aligners, could work for you.
What's the first step to getting straighter teeth? Come in to the office for an evaluation! We will give you a complete oral examination to find out if there are any problems (like gum disease or tooth decay) that could interfere with orthodontic treatment. Then we will determine exactly how your teeth should be re-positioned to achieve a better smile, and recommend one or more options to get you there.
If you have questions about orthodontic treatment, please contact our office or schedule a consultation. You can read more in the Dear Doctor magazine articles "The Magic of Orthodontics" and "Lingual Braces: A Truly Invisible Way to Straighten Teeth."
By Grandpa's Dental
July 22, 2018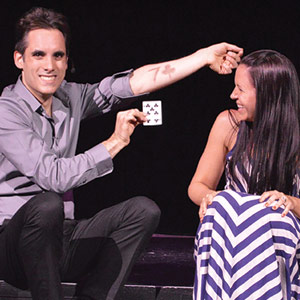 Magician Michael Grandinetti mystifies and astonishes audiences with his sleight of hand and mastery of illusion. But when he initially steps onto the stage, it's his smile that grabs the attention. "The first thing… that an audience notices is your smile; it's what really connects you as a person to them," Michael told an interviewer.
He attributes his audience-pleasing smile to several years of orthodontic treatment as a teenager to straighten misaligned teeth, plus a lifetime of good oral care. "I'm so thankful that I did it," he said about wearing orthodontic braces. "It was so beneficial. And… looking at the path I've chosen, it was life-changing."
Orthodontics — the dental subspecialty focused on treating malocclusions (literally "bad bites") — can indeed make life-changing improvements. Properly positioned teeth are integral to the aesthetics of any smile, and a smile that's pleasing to look at boosts confidence and self-esteem and makes a terrific first impression. Studies have even linked having an attractive smile with greater professional success.
There can also be functional benefits such as improved biting/chewing and speech, and reduced strain on jaw muscles and joints. Additionally, well-aligned teeth are easier to clean and less likely to trap food particles that can lead to decay.
The Science Behind the Magic
There are more options than ever for correcting bites, but all capitalize on the fact that teeth are suspended in individual jawbone sockets by elastic periodontal ligaments that enable them to move. Orthodontic appliances (commonly called braces or clear aligners) place light, controlled forces on teeth in a calculated fashion to move them into their new desired alignment.
The "gold standard" in orthodontic treatment remains the orthodontic band for posterior (back) teeth and the bonded bracket for front teeth. Thin, flexible wires threaded through the brackets create the light forces needed for repositioning. Traditionally the brackets have been made of metal, but for those concerned about the aesthetics, they can also be made out of a clear material. Lingual braces, which are bonded to the back of teeth instead of the front, are another less visible option. The most discrete appliance is the removable clear aligner, which consists of a progression of custom-made clear trays that reposition teeth incrementally.
How's that for a disappearing act?!
If you would like more information about orthodontic treatment please contact us or schedule an appointment for a consultation. You can also learn more about the subject by reading the Dear Doctor magazine article "The Magic of Orthodontics."